SNOWMOBILE TRAILS IN NEW YORK STATE
New York State has designated carefully surveyed trails within the State Forest Preserve and State Parks for snowmobile use. As sportsmen, it is important that snowmobilers recognize their responsibility for preserving the wildness and beauty of the land their vehicles enable them to enjoy.
Please refer to "Snowmobiling in New York State", published by DEC, for specific laws and regulations governing the use of snowmobiles on state land.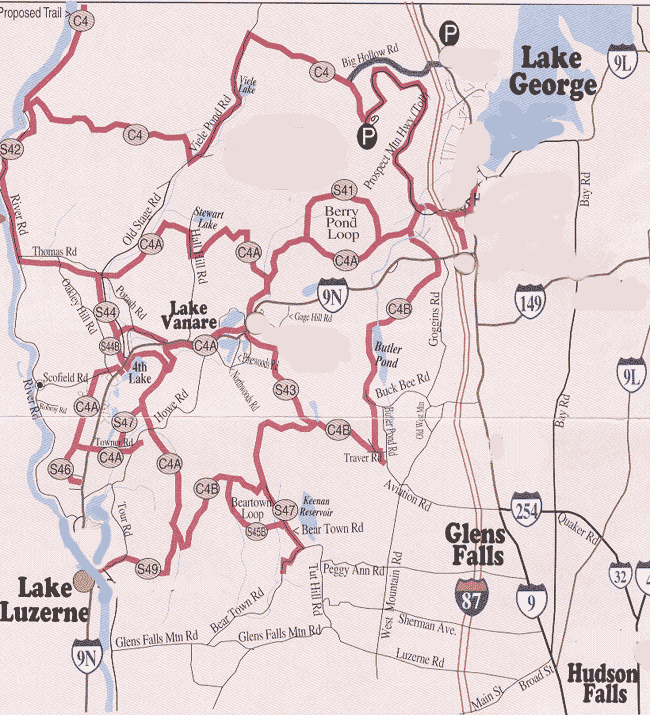 Snowmobiling Information Center

Adirondacks.com assumes no liability or responsibility for trail conditions or the use of these maps.
Please consult the New York State DEC for updated trail descriptions and conditions.