The premier guide to Franklin County snowmobiling
featuring a wide variety of snowmobiling Trails and backcountry information.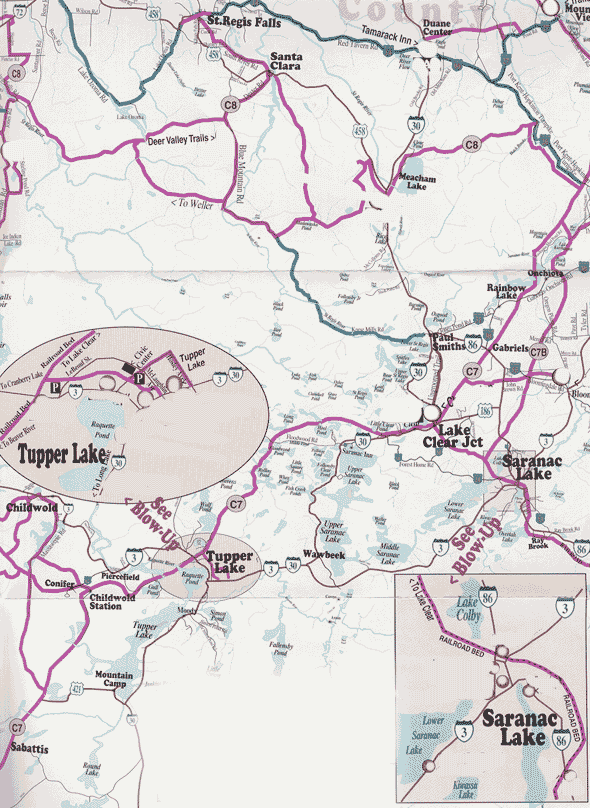 SNOWMOBILE TRAILS IN NEW YORK STATE
New York State has designated carefully surveyed trails within the State Forest Preserve and State Parks for snowmobile use. As sportsmen, it is important that snowmobilers recognize their responsibility for preserving the wildness and beauty of the land their vehicles enable them to enjoy.
Please refer to "Snowmobiling in New York State", published by DEC, for specific laws and regulations governing the use of snowmobiles on state land.
Snowmobiling Information Center

Farmhouse Snowmobiling - Snowmobile Rentals
129 Hobart Road
Paul Smiths, NY 12970
518-327-3429
Join us for a guided tour through open farm fields with the best views around in the Adirondacks. Snowmobile rentals in the Lake Placid & Saranac Lake area. Bring your sense of adventure, and your camera, on a guided tour through open farm fields, forest trails, and the state snowmobile trail system.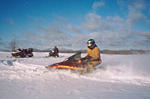 Snowmobile Rentals - Snow Tours, Inc. - Lake Placid, NY - (518) 523-3415 Snowmobile rentals, late models, Hour, half day & Night tours available, "Not Just a Ride but an Adventure"
Call today for Rates and Reservations for Lake Placid, Saranac Lake and surounding areas of the Beautiful Adirondack Mountains!

Adirondacks.com assumes no liability or responsibility for trail conditions or the use of these maps.
Please consult the New York State DEC for updated trail descriptions and conditions.
Please Bookmark this Page



Calendar of Events |  Vacation Rentals |  Real Estate |  Lodging & Accomodations
Dining |  Summer Sports |  Winter Sports |  Arts & Crafts |  Attractions |  Shopping
Adirondack Kids |  Adirondack Lifestyles |  Business Profiles |  Business Directory |  Classifieds
Meet Our Sponsors |  Adirondack History |  Chat Room |  Return Home
BACK TO THE TOP


43 Broadway
Saranac Lake, New York 12983
Phone: 518-891-3745    Fax: 518-891-3768
E-Mail: Adirondacks.com

This website is owned and operated by
adirondacks.com internet publishing group.
For advertising and editorial content,
please contact Rob Grant;
adirondacks.com reserves the right to reject,
modify or cancel any advertising at its sole discretion.
© Adirondacks.com - all rights reserved