Hold your wedding or special occasion in the beautiful Adirondacks! The colorful sunsets over the mountains and pristine lakes help make any wedding or special occasion more memorable. Adirondacks.com has the local resources for you to plan and have the perfect wedding!
The area has professionals that can help you with all of your wedding needs, from the flowers, photos, formal ware, reception location, and preparing the feast of a lifetime.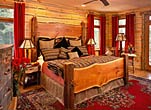 Fern Lodge
46 Fiddlehead Bay Road
Chestertown, New York, 12817
Phone: (518) 494-7238
email: sharon@thefernlodge.com
Welcome to Our Lakeside Adirondack Resort in Chestertown, New York In the midst of the majestic Adirondack Mountains, overlooking pristine Friends Lake, there stands a wondrous Guesthouse where luxurious lodging, sumptuous beds, indulgent baths and unforgettable breakfasts join in an atmosphere of rustic elegance and lakeside living. We look forward to welcoming you to our Adirondack resort. Call (518) 494-7238 for more information or make an online reservation today.






We also invite you to visit our sister site :



43 Broadway
Saranac Lake, New York 12983
Phone: 518-891-3745 Fax: 518-891-3768
E-Mail: Adirondacks.com
This website is owned and operated by
adirondacks.com internet publishing group.
For advertising and editorial content,
please contact Rob Grant;
adirondacks.com reserves the right to reject,
modify or cancel any advertising at its sole discretion.
© Adirondacks.com - all rights reserved