Welcome to the largest online fishing guide
in Upstate New York!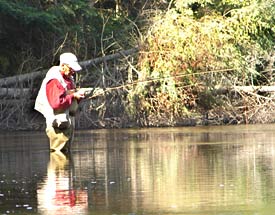 Come to the Adirondacks for a Fly Fishing Vacation or for the Remote Lakes Whether you're a diehard fisherman, an occasional angler or a first timer, Adirondack Fishing is for you. The Adirondack Park comprises about 26 percent of the entire land area of New York State. This region contains hundreds of streams and tons of lakes and ponds.
The lakes, ponds and rivers of the Adirondack Park offer several unique fishing opportunities. Use a boat and slowly troll the depths for Lake Trout and Landlocked Salmon; fly-fish with "handtied" flies for Brookies, Rainbows and Browns; bassfish several methods; or just plunk a worm and bobber for panfish. Pick your style, sit back and enjoy the Adirondacks.

Summer Bass Season is here!


Get the inside scoop on the best places to go fishing, where to stay,
who the local experts are and where to buy the best equipment!

Please Note:
Aquatic Invasive Species
Aquatic invasive species, such as spiny water flea, didymo (aka rock snot), alewives, water chestnut and Eurasian milfoil, can have significant impacts on the ecosystem of waters, the fish communities, and human recreation. People - mainly boaters and anglers - are most common cause of the spread of aquatic invasive species. People can prevent their spread by following these steps:
INSPECT your fishing and boating equipment and remove all mud, plants and other organisms that might be clinging to it.
DRY your fishing and boating equipment before using it on another body of water.
CLEAN your fishing and boating equipment if it cannot be dried before its use in another body of water.


CoComCompare prices anywhere in the US on fly fishing equipment, bamboo rods, reels and hand tied flies, fly fishing schools, fly fishing books and more from over 40,000 stores across the web!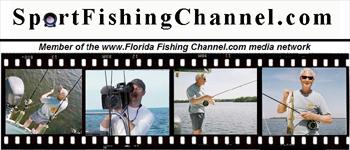 click here

Products for the Outdoors

St. Regis Canoe Outfitters - Floodwood Rd. at Long Pond Portage P.O. Box 318, Lake Clear, NY 12945 518-891-1838 Fax: 518-891-6405 Toll-Free: 888-SR KAYAK ( 888-775-2925 )
Instructions ,Programs, Outfitting Services, Canoe & Kayak Rentals, Camping Gear Rentals, Transportation. All of your outfitting needs in the Adirondacks.




Whiteface Suites & Cabins
41 Roses Way Wilmington, NY 12997
Phone:(518) 946-7978
Whiteface Suites and Cabins are seasonal cabins and suites open from May to October in the heart of the Adirondacks. Perfect spot for Ausable River fisherman. Our 2 cabin full capacity provides the ideal, peaceful, sun dappled wooded setting for a quiet getaway or for a private, family and small group reunions.



Fly Fishing Gallery
Photos by Carolyn Grant

click here for more photos

For a comprehensive list of public boat launches and links to NYS DEC contor maps of lakes and launch areas
please click here




Landlock Salmon Fishing Tactics




Fishing Preserves




Lakes, Ponds & Steams




Fly Fishing




Fishing Licenses




Fishing Stories




Adirondack Guides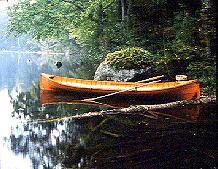 FISH THE LAKES
Lake Colby
Kokanne Salmon, Brown Trout, Rainbow Trout

Chateaugay Lake
Rainbow Trout, Landlocked Salmon, Black Bass, Northern Pike

Saranac Lake
Black Bass, Northern Pike, Panfish

Meacham Lake
Black Bass, Northern Pike, Panfish, Splake

Tupper Lake
Black Bass, Walleye, Lake Trout, Landlocked Salmon, Northern Pike, Panfish

Union Falls
Walleye, Black Bass, Northern Pike, Panfish

Fishing the St Regis Canoe Area
click here

Click here for a topo map of the Adirondack Park
and surrounding areas!

The NYS DEC Report on fishing
Fishing Regulations The number of allowable lines for angling in freshwater in New York State has been increased to three, with the exception of Lake Champlain where the limit remains two.
Fishing Seasons

Trout- Statewide trout season (brook, brown, and rainbow, also lake trout, splake, and landlocked Atlantic salmon) is open.
See the DEC press release on the opening of trout season for more information, scroll down to the section titled
"Adirondacks/Northeastern NY (DEC Region 5)"
There are many special regulations which apply to trout angling, be sure to check the Region 5 special regulations section of the fishing regulations guide.
Bass
Black bass season is closed. However, "catch and release fishing" for bass is allowed in the following Region 5 counties: Clinton, Essex, Warren, Washington, Saratoga, and Fulton.
Regular black bass season will open:
on Lake Champlain - June 13 (2nd Saturday of June)
on all other Region 5 waters - June 20 (3rd Saturday of June)
Walleye
Walleye season is closed.
Walleye season will open May 2 (1st Saturday in May)
Pike & Pickerel
Northern pike and pickerel seasons are open all year on Lake Champlain.
Northern pike, pickerel and tiger muskellunge seasons are closed everywhere else in DEC Region 5.
Northern pike, pickerel and tiger muskie seasons open on May 2 (1st Saturday in May)


There are three other new catch and release sections in the region. Two sections are on the Saranac River in Clinton County: from the Sand Pond/Rt. 22 intersection upstream to Kent Falls Dam and from 100 yards upstream of the confluence of the North Branch Saranac River upstream to Stord Brook. A catch and release fishing opportunity has also been expanded in the West Branch Ausable River in Essex County with a new section starting at the Whiteface Ski Center bridge downstream to the Rt. 86 crossing above the Flume. As in the Batten Kill, year-round fishing (artificial lures only) is permitted. The three new northern sections are all scheduled for stocking this spring.
Many regional streams and rivers will be stocked in April and May. However, it is likely that few, if any, streams in the northern part of the region will be accessible or warm enough for stocking prior to opening day. If possible, yearling brook trout will be stocked in the Chateaugay River in Franklin County before the season begins. Rainbow trout may also be stocked in the Saranac River within the Village of Saranac Lake prior to April 1.
Hundreds of smaller streams contain wild brook and brown trout. Try fishing deep pools and riffle areas with live bait where it is allowed. Fish slowly, especially if the water is cold, high, and swift. Contact the regional fisheries office for a brochure listing many of the wild trout streams in Region 5.


Hatch Schedule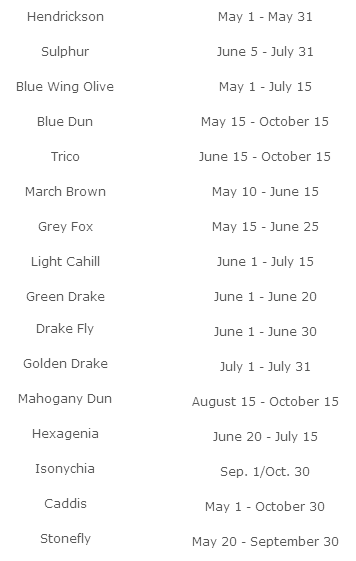 Compare prices anywhere in the US on fly fishing equipment, bamboo rods, reels and hand tied flies from over 40,000 stores across the web!
www.FlyFishingEquipment.com
Click here!
Ice-out may not occur until later on many northern lakes. During the beginning stages of ice-out, excellent trout fishing should be available in open water areas near the shoreline. Once waters are ice free and temperatures rise, surface trolling for salmon and lake trout is a good bet on the larger lakes. Brook trout pond fishing is good from ice-out through May.
Anglers are reminded that in many Adirondack ponds the use of fish as bait is prohibited. For a list of these waters check the "Special Regulations by County" section in the Fishing Regulations Guide, or contact the DEC's Region 5 Fisheries Office in Ray Brook at (518) 897-1333. A variety of leaflets are also available from the regional office including stocking lists for Region 5, top fishing waters in Region 5, a list of reclaimed trout ponds, and others.
For up-to-date information on fishing conditions in the region, anglers can call the DEC Region 5 Fishing Hotlines at (518) 891-5413. The hotline is also available on the DEC website at www.dec.state.ny.us/website/reg5/hotline.html. Fishing maps are available. These maps can be downloaded and printed out to provide detailed locations for stream sections with purchased and deeded public rights for angling. Maps are also available from the regional office.

Visit the New York State DEC Fishing website:

http://www.dec.state.ny.us/website/dfwmr/recfshl4.html
Northern Pike caught by then 9 year old
Caroline Grant on the Saranac Chain of Lakes!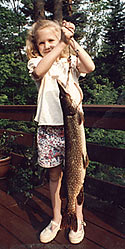 "Discover what folks in the North Country are doing with their old four wheel drives, boats and RVs!
Donate Your Old Camper,Truck, Car or Boat to Chairty!

Campers & Hikers: Do you have an old RV, camper, truck, car or boat sitting behind your garage? Think about donating it to your favorite chairty and get a great tax write off.
Receive full fair market value as a tax deduction!
Click here to learn more and search for your favorite charity!
Free nationwide pickup and no complicated paperwork.
It's fast and easy. All vehicles accepted.
Donate Trucks.com


Looking for a place to stay? Why not check out our comprehensive lodging section by clicking Here


Calendar of Events |  Vacation Rentals |  Real Estate |  Lodging & Accomodations
Dining |  Summer Sports |  Winter Sports |  Arts & Crafts |  Attractions |  Shopping
Adirondack Kids |  Adirondack Lifestyles |  Business Profiles |  Business Directory |  Classifieds
Meet Our Sponsors |  Adirondack History |  Chat Room |  Return Home
BACK TO THE TOP


43 Broadway
Saranac Lake, New York 12983
Phone: 518-891-3745    Fax: 518-891-3768
E-Mail: Adirondacks.com

This website is owned and operated by
adirondacks.com internet publishing group.
For advertising and editorial content,
please contact Rob Grant;
adirondacks.com reserves the right to reject,
modify or cancel any advertising at its sole discretion.
© Adirondacks.com - all rights reserved