Welcome to Warren County. To select a rental, please click on the highlighted links below.
Enjoy your visit!!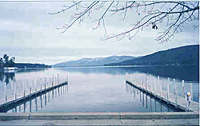 Lake George Vacation Rentals
Find the perfect vacation rental in or near Lake George.
Lake George Vacation Homes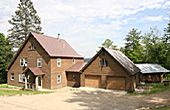 The Murphy House - An Adirondack Vacation Rental at Friends Lake Inn
963 Friends Lake Road Chestertown, NY 12817 Phone: 518 494-4751
The Murphy House is nestled in the midst of the Adirondacks overlooking the beautiful Friends Lake. A romantic and rustically elegant place, the Murphy House offers warm and comfortable decor, stone fireplaces, deep-soaking tubs, steam showers and endless outdoor recreation. All facilities of the Friends Lake Inn across the street are available to you; heated pool and pool changing area, walking trails, cross-country skiing/snowshoeing, and the billiard room.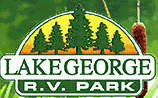 Wilderness Lodging Vacation Rentals
74 State Route 149 Lake George, NY 12845
phone:(518) 792-3775
Email: wildernesslodging@lakegeorgervpark.com
Perfectly situated near the best attractions in the Lake George Region, Lake George RV Park is an ideal family vacation get-away. Enjoy first class amenities in the privacy of your very own 400 square-foot family suite with two bedrooms and one bath. Our Wilderness Lodging Rentals include a large living room with color TV, cable, Wi-Fi access, central air conditioning, a fully stocked kitchen and outdoor grill. Enjoy indoor and outdoor pools located on the resort premises, along with movie theaters, live entertainment, a stocked fishing pond, paddle boat service, bike trails, complimentary Trolley Service and much more. Book your stay today and enjoy a Wilderness Lodging experience at the Lake George RV Park!



Calendar of Events | Vacation Rentals | Real Estate | Lodging & Accomodations
Dining | Summer Sports | Winter Sports | Arts & Crafts | Attractions
Shopping | Adirondack Kids | AdirondackLifestyles | Education
Business Profiles | Community Links | Business Directory | Classifieds
Adirondack History | Bulletin Board | Chat Room | Guestbook Comments | Return Home

BACK TO THE TOP


43 Broadway
Saranac Lake, New York 12983
Phone: 518-891-3745 Fax: 518-891-3768
E-Mail: Adirondacks.com
This website is owned and operated by
adirondacks.com internet publishing group.
For advertising and editorial content,
please contact Rob Grant;
adirondacks.com reserves the right to reject,
modify or cancel any advertising at its sole discretion.
© Adirondacks.com - all rights reserved