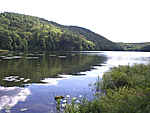 Daggett Lake Campground
660 Glen Athol Road, Warrensburg, NY 12885 518-623-2198
The Quiet Campground: Nestled in the Adirondacks on 400 acres of mountains, fields, streams, and a beautiful private lake. Quiet and remote, yet only minutes from Lake George. "Completely quiet at night, strictly enforced, unique park is away from all major roads and is very quiet. Large level private sites, a lot of space between sites. Great hiking trail around lake." -- Anderson's 1999 Campground and RV Park Travel Directory. Pet friendly housekeeping cottages available.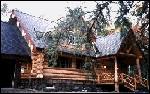 Saratoga Springs Vacation Rentals
Find the perfect vacation rental in or near Saratoga Springs. Browse pictures, amenities, rates, and availability
Saratoga Springs Vacation Homes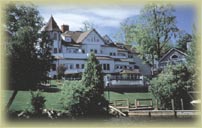 Quarters at Lake George-
3014 Lake Shore Drive, Route 9N, Lake George, New York 12845-6431 - (800) 833-4901, (518) 668-4901
Why only dream of a magnificent vacation retreat to Lake George only to settle for something less than lakefront? Now you can join the many immensely satisfied guests at the QuartersLake George. Enjoy your own private view of Lake George in the comfort of a spacious condominium complete with fireplace, Jacuzzi and full kitchen. Once here, it's easy to see why the Quarters at Lake George is Simply Unforgettable!