Prescott College News
NEWS RELEASE

FOR IMMEDIATE RELEASE: PRINCETON REVIEW NAMES PRESCOTT COLLEGE AMONG BEST 368 COLLEGES

(March 26, 2008) Prescott, AZ - Prescott College is one of the nation's best institutions for undergraduate education, according to The Princeton Review. The New York-based company selected the college for inclusion in the forthcoming edition of its popular annual "best colleges" guidebook, "The Best 368 Colleges: 2009 Edition," available in bookstores in late July 2008.

Said Robert Franek, V.P. of Publishing, The Princeton Review; "We chose Prescott College as one of our 'best' undergraduate colleges for this, our flagship college guide, based on several criteria we consider when reviewing schools for the book. First, we must have a high regard for their academic programs and other offerings. Our selections also take into account institutional data we collect from the schools and the opinions of students attending them whom we survey."

The Best 368 Colleges: 2009 Edition includes public and private schools, traditional and non-traditional colleges, historically black colleges and universities, and science and technology-focused institutions. Says Franek, "We present a wide range of colleges in the book. Only about 10% of the colleges in the nation are in it, and they vary by region, size, selectivity and character. Each one is an outstanding institution we highly recommend to college applicants and their parents. In our opinion, these are 'the crème of the crop' institutions for undergraduates in America. "

The ranking lists are based on The Princeton Review's surveys of more than 120,000 students at the 368 schools in the book who rate their own schools and report on their experiences at them. The lists report the top 20 colleges in categories that range from the teaching ability of the faculty ("Profs Get High Marks") to campus amenities ("Best Campus Food") to aspects of the campus culture (most liberal / most conservative student bodies.)

The Princeton Review itself does not rank the colleges in the book hierarchically - 1 to 368 – either for academics (the company believes all 368 schools are first-rate, academically) or by any other category. Prescott College is the only college in Arizona that The Princeton Review is adding to the book this year. Last year, The Princeton Review named Prescott College as one of 123 schools in 15 states it designates as a "Best in the West." The Princeton Review also selected the school as one of 165 it profiled in its book, "America's Best Value Colleges: 2008 Edition" (published in April 2007.)

Prescott College offers a resident Bachelors degree program as well as undergraduate, Masters, and PhD program which students across the country complete while remaining in their home communities. The College stresses experiential learning and self-direction within an interdisciplinary curriculum - "learning by doing" - and strives provide an education that enables students to live productive lives while achieving a balance between self-fulfillment and service to others. More info about Prescott College is at prescott.edu.

PRESCOTT COLLEGE

For the Liberal Arts, the Environment, and Social Responsibility

# # #

If you have any questions, please contact us at pr@prescott.edu.
Mary Lin M Ed, Director of Marketing and Public Relations
Prescott College, 220 Grove Ave., Prescott, AZ 86301 · (928) 350-4503 · mlin@prescott.edu

Mary Lin, M Ed
Director of Marketing and Public Relations
pr@prescott.edu
928-350-4503

Prescott College
220 Grove Ave
Prescott, AZ 86301

Visit the Prescott College website - Prescott.edu


Alumnus makes gift of valuable domain names to Prescott College
by Ann Haver-Allen

Rob Grant '75 of Rob Grant & Associates in Saranac Lake, recently made a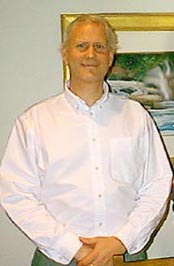 Rob Grant,
President
Adirondacks.com

"I am especially excited about the potential for domains like www.
conservationism
.com that would allow Prescott College the opportunity to create a major portal dedicated to environmental concerns and showcase the many achievements of Prescott's faculty and alumni." Rob Grant '75
significant gift to Prescott College in the form of educational domain names designed to drive Internet traffic to the Prescott College Web site.

Grant worked closely with the college exploring and developing a unique online network of educational Websites through his Internet consulting firm Adirondacks. com. Grant said his company worked with Rachel Yoder, director of alumni relations, and Kevin Beyer, Web administrator, to make the domain transfers possible.

"These education domains represent a wonderful opportunity for Prescott College to build-out and create a unique network of dedicated 'vertical' sites that can showcase the College's unique academic programs online and attract potential applicants to the college admissions process," Grant said.

"This is especially important in today's highly competitive environment where private colleges are struggling to attract students and maintain enrollment. Very few, if any, private colleges have such a powerful network or online admissions platform."

A recent survey conducted by Peterson's Educational Guide found that more than 35 percent of all U.S. students used the Internet to search for schools and apply online.

The domains Grant donated to Prescott College include:
o EnvironmentalScienceDegrees.com
o Conservationism.com
o LiberalArtsDegrees.com
o LiberalArtsScholarships.com
o FourYearDegrees.com
o TwoYearDegrees.com
o MasterDegreePrograms.com
o BachelorofScienceDegree.com
o BachelorofArtsDegree.com
o BachelorofFineArts.com
o OnlineSchoolDegrees.com
o CollegeEndowment.com
o CapitalFundDrive.com
o FinancialGrant.com

This means that a potential student anywhere in the world who types one of these URLs will be routed to the Prescott College Web site.

Grant said that by branding these various education domains and building sites around them, Prescott College will benefit from search engine traffic and from intuitive searches.
"A student looking for www.EnvironmentalScienceDegrees.com will default directly into one of Prescott College's education sites," Grant said. "This is why major companies like Peterson's Guide own important domains like www.BoardingSchools.com.
These domains generate highly qualified leads to the company's educational directory. In turn, schools pay Peterson's significant dollars to advertise on their site and gain exposure tothese potential applicants." Grant said a domain essentially has two components of value: a brand value and an intuitive value. "The more descriptive and memorable a domain is, the higher its brand value is in the eyes of the consumer," he said.
"This is especially true if a domain translates well across a variety of media including print, TV, radio, the Internet, etc. Generally, the more highly targeted a domain is, the more valuable its brand appeal is. A good example of this is a premier domain like www.CatholicSchools.com." Intuitive value is created when a computer user types in a specific name or topic followed by the dot-com extension. "These domains represent the most valuable assets in the industry and command staggering prices," Grant said. "Recent sales of significant domains include business.com for $7 million, wine.com for $3 million, and autos.com for $2.2 million."
The gifted domains to Prescott College are valued at $60,000. Grant's company has been acquiring domain properties since 1996. The process, he said, is complicated and depends on a variety of factors. "I have many fond memories of Prescott and the many wonderful and highly unusual friends I made during the late 70s," he said. "My hope is to help the college as much as I can. The Internet is a good first step."


Visit the Prescott College website - Prescott.edu